"The message he delivered was kind of magic …
Kevin delivered such a powerful presentation that it seemed that
the audience forgot to breathe while listening to him."
– Cristina Sufrim, MPI Toronto
---
Meet the No Schedule Man:
---
Most Popular Keynote Programs:
Rise Like a Phoenix, Race Like a Turtle
A Fresh Perspective On Mindset That Empowers & Endures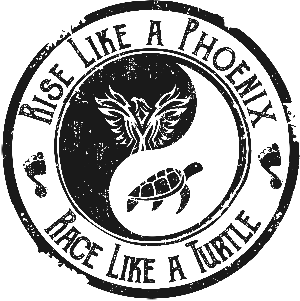 In this engaging and entertaining presentation, you'll learn a simple and sustainable solution to the fundamental challenge of change.
You'll discover four timeless keys to the process of unlocking a mindset that empowers and endures.  Plus, you'll learn the one simple "secret" about an empowering mindset … and why it's not about thinking.
What's the takeaway?
Learn to live & work happy. Our ability to do everything else hangs on our ability to do that.
It's about emotional intelligence, sustained well being and a deeper sense of trust (of yourself and others).
It's about identifying and embracing a very simple, natural, on-going process that results in sustainable productivity and organizational effectiveness; a more resourceful, solution-based mindset; and a more engaged and empowered environment ready not just to respond to change, but to create it.
The solution is simple. It's sitting right in front of us. But we keep missing it because we're so used to looking for something else.
This is not about "motivation" or "the power of positive thinking."
Let's take another look …
Kevin, I can't thank you enough for the talk you delivered to the high-performing group at the Remax A/B 2018 Awards Banquet.  Your presentation had a direct impact on many people, and lives will be changed for the better as a result.  Your words were meaningful, inspiring, and relatable.  Amazing job, I look forward to the next one!
– Carey Brooks, CIBC
Related workshop / group session: "Mindset: Inspired"
---
Get Your (Marketing) Message Out Of The Bottle
How To Stand Out, Connect & Grow (Timeless Solutions For Connecting With Humans In a Robotic, Digital Age)
If your marketing message** washed up on my beach, would I care enough to:
a) Even notice it?
b) Take it out of the bottle and actually look at it?
c) Respond?
Let's get your message out of the bottle and into the hands, heads and hearts of the people who care.
"Kevin Bulmer brought so much energy and laughter from the moment he stepped onto the stage and left us with a lot to think about when it comes to discovering our personal message and branding ourselves."
– Natali Peters, Top Franchise Broker
Related workshop / group session: "Small Business Marketing & Personal Branding Re-Bootcamp"
**Web text, social posts, imagery, offers, radio, TV, billboard, print ad, sponsorship, creative content, video, pay-per-click, boosted posts … basically any way you're communicating about who you are and why I should care.
---
Run Your Own Race



The Ultimate Mindset & Marketing Solution

What does is really mean, to "be yourself?"
How can we know if we're really going after the things that matter most to us, or just going through the motions of what we think we should do?
What questions should we be asking ourselves, and in what order? What if the answers don't look the way we think they should?
And … what could this possibly have to do with doing our best work and living our best life?
In this entertaining and engaging presentation, Kevin Bulmer will share what he's learned about the joy and freedom that comes with being "real," and what it means to "run your own race."
Kevin is passionate and has the gift of genuinely connecting and interacting with the audience. His presentation on how to run your own race is inspirational and empowering.
– Cristina Sufrim, MPI Toronto
Related workshop / group session: "Mindset: Inspired" or "Small Business Marketing & Personal Branding Re-Bootcamp."
---
I Am The No Schedule Man
Start With Who, Steer With Why
No wonder we're so stressed out, scattered and unproductive:
We've got it all backwards, trying to control what we cannot.
Remember: no plan is all part of the plan.
But only part of it …
I was in the audience when Kevin spoke about his 'No Schedule' concept. It was a fresh idea, combined with a natural, easy-to-listen-to speaking style, that really made people — myself included — pause and think. That's a rarity these days in the speaking world.
– Michel Neray, Co-Author of "The Great Crossover" and Founder of momondays
Related workshop / group session: "Mindset: Inspired"
---
How To Live & Work Happy
Bagpipes, BS & the Art of Playful Responsibility
How do we cut through the "noise" of every day life and work, remain true to who we really are and what matters most, still take care of all our "responsibilities" while having fun doing it?
Bring Kevin in for this keynote and find out.
Related workshop / group session: "Mindset: Inspired"
---
---
Do you feel I may be able to make a positive contribution to your event? Please get in touch and let's set up a call to see if there's a fit.
Please include the projected date of your event (or if it's flexible, let me know) and what your goals and expectations are (in other words, what kind of contribution you looking for a speaker to make).